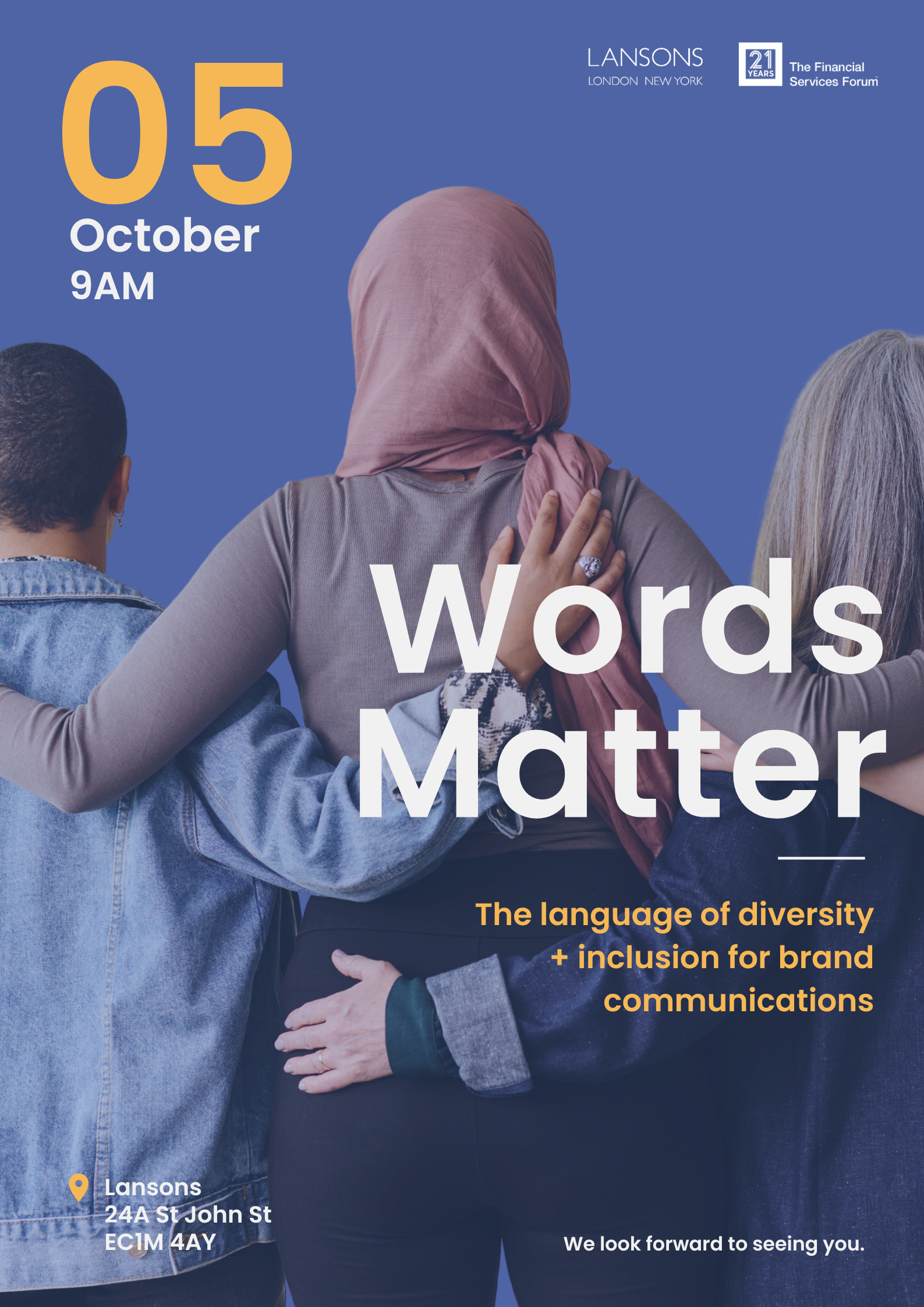 What can brands do to ensure their language and communication is inclusive by today's standards?
This panel event will cover:
Latest thinking on language – words to use and words to avoid
Creating continuity between your external communications and internal D&I approach
Further considerations for marketers when developing brand communications
_
Racism, diversity, inclusion, white supremacy, inequality, global majority, LGBTQ+….words matter.
Addressing issues of diversity and inclusion within your own walls (and in society at large) involves communication within employee and employers, customers and brands. The demand for change and visible progress remains strong.
But the language and terminology used in addressing the issue has greatly differed.
There is power in words and language. It has the ability to forge a connection with audiences whilst demonstrating commitment to inclusion; but equally it can expose exclusion, create barriers and reinforce biases.
Whilst our use of language evolves, even with the best intentions, it's hard to get it right all the time. So what can business leaders, and marketers do to ensure their language is inclusive by today's standards?

This is a FSF x Lansons partner event open to non-FSF members.
This event is designed for anyone working in brand, marketing and communications.
This event is chaired by Lansons' Chair + Co-founder Tony Langham.
Meet the panel: