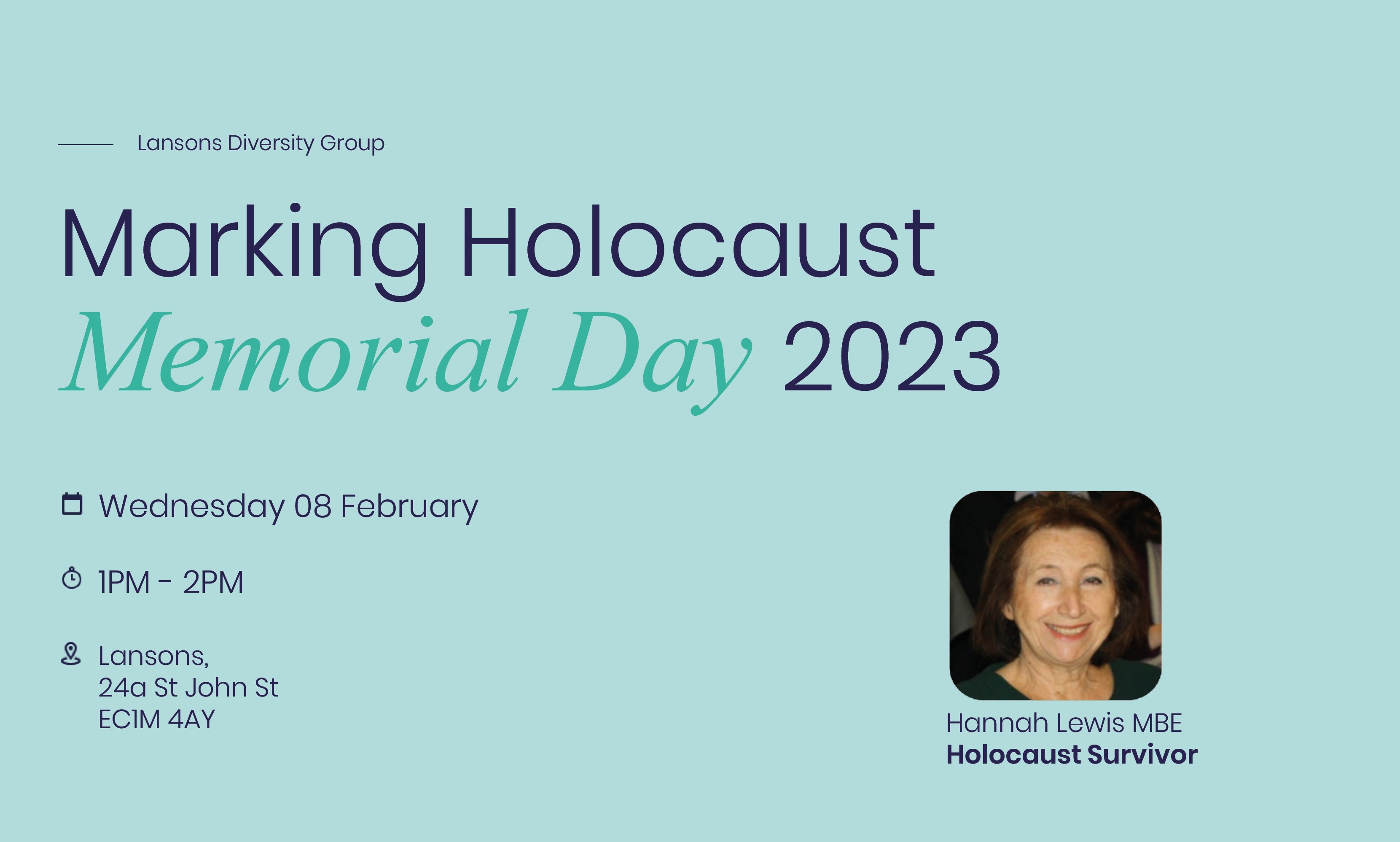 Holocaust Memorial Day takes place every year on Wednesday 27th January to commemorate the six million Jews murdered during the Holocaust, alongside the millions of other people killed under Nazi Persecution and in genocides that followed in Cambodia, Rwanda, Bosnia and Darfur. The 27th January marks the anniversary of the liberation of Auschwitz-Birkenau, the largest Nazi death camp.
Join us for a very special opportunity to hear a first-hand testimony from Hannah Lewis MBE, a Survivor of the holocaust as we mark Holocaust Memorial Day 2023.
This is a hybrid event, register to attend in-person or online.
About Hannah Lewis MBE
Hannah Lewis MBE was born in 1937 in Wlodawa, Poland, now a small market town on the border with Ukraine. As the Nazis occupied Poland, Jews started to move to Wlodawa as they tried to find a safer place outside of large cities. In 1942, the Germans began to round up the Jews of Wlodawa to send them to Sobibór extermination camp or various labour camps and in 1943, Hannah and her family were marched to a labour camp a few miles from Wlodawa.

Hannah now lives in London having married in 1961 and had four children and eight grandchildren. Hannah has shared her experiences in schools and universities for several years, so young people can understand the impact the Holocaust has had on the contemporary world.